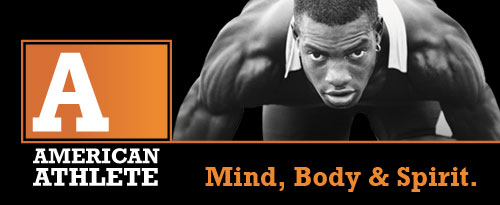 The DavidHenry Agency is very excited to announce that the first phase of the launch of American Athlete is now completed. The American Athlete community site went live on December 1 and is already generating positive feedback from readers via comments to articles and on social media. DHA issued the following press release on December 13, 2011:
FOR IMMEDIATE RELEASE
Contact: Edie Sachs, (917) 376-6573, edie@americanathletemag.com
AMERICAN ATHLETE MAGAZINE, SCHEDULED FOR JANUARY 2012 LAUNCH ON DIGITAL PLATFORMS, GOES LIVE WITH COMMUNITY SITE
WESTFIELD, N.J., December 13, 2011 – American Athlete Magazine, a new interactive publication focusing on the American athlete's mind, body, and spirit, has launched its community site, a companion to the forthcoming digital/tablet magazine. The Web site, featuring sample content from the magazine plus interactive features and social media tie-ins, went live on December 1 at www.americanathletemag.com.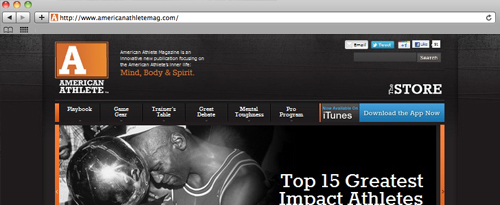 American Athlete's content explores elements common across all sports and competitive events: improving strength and endurance, developing positive nutrition and conditioning habits, balancing public and private life, building mental toughness, preparing for "go time," and learning to live with personal performance results, be they win, lose, or place. Lead stories from the premiere issue, sampled on the community site, include a list of the top 15 athletes who made the greatest impact on their respective sports; a profile of teenage mountain climber Jordan Romero, who recently summited Mt. Everest; an in-depth look at the meniscus (a part of the knee) and what happens when it tears; and much more. Other features of the site include interactive polls, quotes from athletes' blogs and tweets, a regular yoga column, and the American Athlete of the Week, plus an interactive storefront offering American Athlete promotional items for purchase.
American Athlete is the brainchild of David Fink, founder and president of The DavidHenry Agency/DHA Publications, a marketing and media company specializing in branding, custom publishing, and interactive services. Fink also serves as the magazine's publisher.  "In launching American Athlete, we wanted to fill a niche that we perceived in the sports and fitness magazine category—getting inside the mind, body, and spirit of athletes and bringing their stories to a readership that craves more than just stats, scores, and workout tips," said Fink.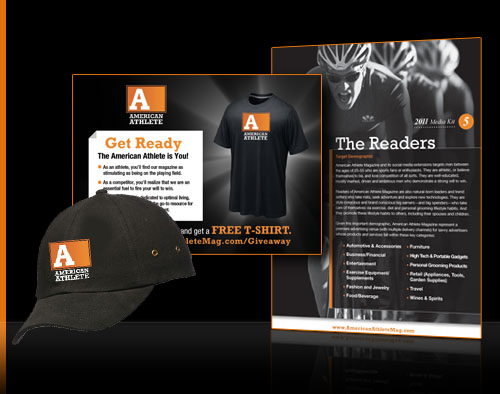 As a committed amateur athlete himself who played on Georgetown University's men's lacrosse team in the mid-'90s, Fink sought to address needs that he did not feel were being captured by current sports and fitness publications. The major sports magazines report on and cover college and professional sports; in the health and fitness category, many print-based publications seem to be recycling many of the same themes and topics. Vertically-focused magazines give a deep but narrow selection of content within one sport or area. No publication in this category, until now, has provided the right depth, range, and quality of content for any athlete regardless of which sport(s) they play.
"Our target audience is a diverse one—professional and amateur athletes at all phases of their lives; coaches; managers; trainers; and sophisticated consumers of interactive media," said Fink.
More information about American Athlete can be found via its active social media presence on Facebook (www.facebook.com/americanathletemag) and Twitter (@TheAthleteTweet). The American Athlete media kit is available through the magazine's community site at www.americanathletemag.com. For more information, call (800) 310-8250 or e-mail info@americanathletemag.com.
# # #