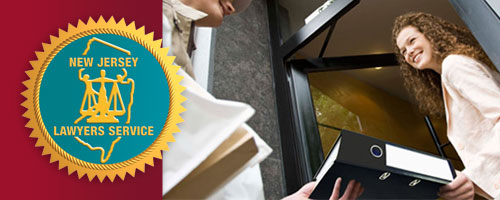 The DavidHenry Agency (DHA) is excited to announce the launch of NJLS's redesigned website and creation of a Preferred Partner Rewards Program, created as a benefit to NJLS's loyal customers.
In March 2010, NJLS, the premier legal courier service in New Jersey, and DHA initiated discussions related to NJLS brand positioning, target marketing, and business development strategies.  Together, they decided to conduct a thorough market assessment in the form of a market research project to assess their market share in their target market.  DHA's research findings showed that NJLS's greatest opportunity was to target their current customer base, and create opportunities to strengthen their relationships with those loyal customers.
And so triggered the creation of the NJLS Preferred Partner Rewards program, structured so that shippers acquire points based on their monthly transactions with NJLS.  Each NJLS customer who has their own account will be assigned a unique account number through which points will be tracked and assigned through the program.  As points accumulate, they can be redeemed for awards through the awards website, where customers are able to choose from more than 3,000 brand name rewards across twenty categories of merchandise including travel, event tickets, books, music, movies … there are over three million unique experiences available, and rewards start in value from just $10, so it's a quick turnaround to qualify.
NJLS's Preferred Partner Rewards Program says clearly that NJLS appreciates their clients' business – and that their customers' business is their reward.  For more information visit www.njls.com.