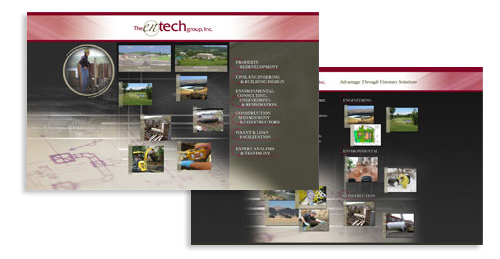 Westfield, NJ – Monday, April 28, 2008 – Although the Entech Group is a well-regarded New Jersey-based environmental engineering and consulting firm, one thing they couldn't design on their own was a new trade show booth. So they employed the creative minds at The DavidHenry Agency.
Trade shows are an important venue for companies in the engineering and construction business. New ideas, new contacts, and new sales are generated as prospects walk around the exhibit hall, jotting down notes in their PDAs. "We knew that Entech needed a booth that would showcase their expertise, stand out from the rest, and truly be representative of the services they offer," said David Fink, President and Chief Communications Officer at The DavidHenry Agency. "The new booth DHA designed works on all counts, and it's been successful for Entech on the exhibit floor."
The DavidHenry Agency is a full-service creative communications agency that provides an array of strategic, design, interactive and production services to some of the world's leading business-to-business and business-to-consumer brands, government agencies and local/state organizations in diverse industries. These services include the planning, development, implementation and tracking of all marketing initiatives and the media/materials that drive them.
For more information contact the DHA Public Relations department at info@davidhenryagency.com.