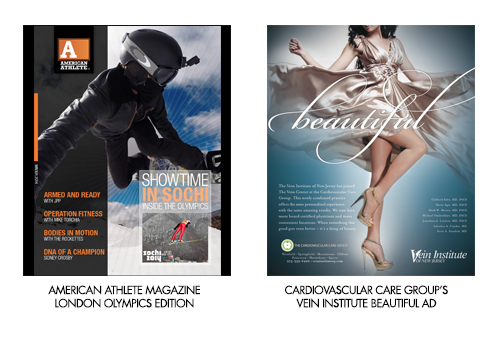 March 21, 2014—- WESTFIELD, NEW JERSEY DavidHenry Marketing and Media, along with their client partners, are pleased to announce that they have received seven major awards for their collaborative work in custom publishing, healthcare advertising, integrated marketing and general creative services by the Service Industry Advertising Awards, who announced their 11th Annual Advertising Award winners this past month. A national panel of judges awarded those whose entries displayed exceptional quality, creativity and message effectiveness.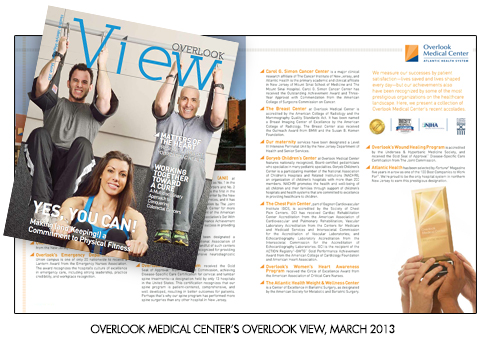 DavidHenry Marketing and Media and their client partners are honored to receive the following awards:
Gold Award:
• E-Publication: American Athlete Magazine, London Olympics Edition
• Magazine (Single Ad): Cardiovascular Care Group's Vein Institute Beautiful Ad
Silver Award:
• Newsletter: American Athlete Magazine E-Newsletter
• Logo: Core Reliance
Merit Award:
• Website: Core Reliance
• Special Video: Rahway Redevelopment Agency Documentary
• Publication: Overlook Medical Center's Overlook View, March 2013
The Service Industry Advertising Awards began in 2003 to recognize the advertising excellence of the service industry. The 11th annual Service Industry Advertising Awards continues to recognize the advertising excellence from service industry providers. More than 500 advertising agencies and over 1,000 institutions participated in these awards.
DavidHenry is a full-service marketing and media company based in Westfield, N.J. providing branding, integrated marketing, custom publishing and interactive solutions. DavidHenry helps companies achieve their business goals, increase their market share and enrich their bottom line. DavidHenry works with leading business-to-consumer and business-to-business brands in a diverse group of industries. To learn more about DavidHenry and how its talented team generates demand for companies, visit www.davidhenryagency.com or email info@davidhenryagency.com.