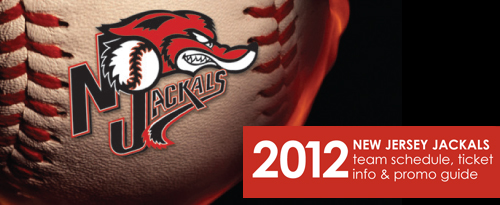 Seeking a fresh perspective and new look for their 2012 pocket schedule, the New Jersey Jackals made the final selection to partner with The DavidHenry Agency  (DHA) for the schedule's redesign and repositioning, adding to DHA's growing sports entertainment/media client portfolio.
Previously used primarily as a game schedule, DHA configured the content to not only promote the 2012 season, but sell individual and group tickets, parties, sponsorships, daily specials and promotions, and display advertisements in a format that provides all elements with maximum viewer exposure.  Select components of the schedule will be used as poster backs for schedule distribution, fliers, and additional sales tools providing a cost effective way for the Jackals to further promote the team, games, and event opportunities to various audiences.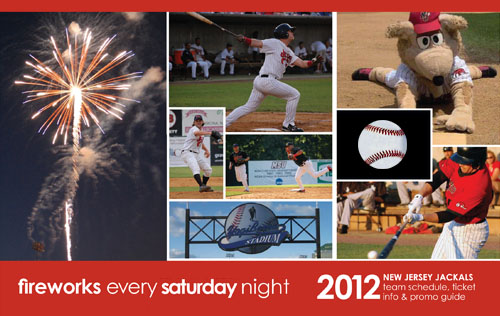 Based out of Yogi Berra Stadium on the campus of Montclair State University, in Little Falls, New Jersey, the Jackals are a member of the Canadian-American Association of Professional Baseball.
The DavidHenry Agency is a full-service marketing and media company based in Westfield, New Jersey.  For more information, send an email to info@davidhenryagency.com or call 908.389.1200, ext. 108.