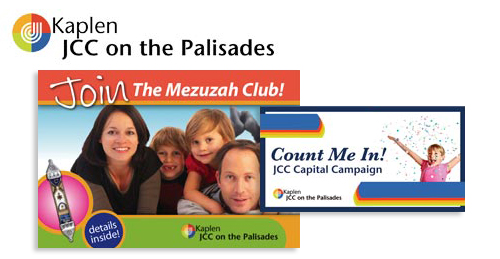 Westfield, NJ – Monday, April 28, 2008 – With the help of The DavidHenry Agency, the JCC on the Palisades has raised over $20 million to date in support of its ongoing capital campaign. The beautifully sited community center, set on a sprawling green campus, needed to update the infrastructure of the main building, provide different space for its pre-school and gymnasiums, and improve the safety of the facility for its 11,000 member families. DHA was selected from an agency review process to handle the communications needed for the campaign as well as the promotional materials to support it.
"The committee members of the JCC capital campaign are dedicated to their mission and have boundless energy in exploring the possibilities available to reach their goal," said David Fink, President and Chief Communications Officer at The DavidHenry Agency. "It's been a pleasure being a part of such a hard-working group, and I'm glad the creative tools we've given them have worked so well."
The DavidHenry Agency is a full-service creative communications agency that provides an array of strategic, design, interactive and production services to some of the world's leading business-to-business and business-to-consumer brands, government agencies and local/state organizations in diverse industries. These services include the planning, development, implementation and tracking of all marketing initiatives and the media/materials that drive them.
For more information contact the DHA Public Relations department at info@davidhenryagency.com.